Services
To feed them the Word of God, to fellowship together, to grow in grace and knowledge, to go into all the world with the gospel, to go and make disciples in other nations, to regularly pray for one another and to love one another. Pastors, elders, deacons, teachers, and other leaders placed in the Body as it pleases God and are to ensure that the members are well enough versed in Scripture to discern error, to know how to proclaim the gospel to the lost and to discipline members where and when needed. Church discipline is vital to the church remaining as holy as possible and for the betterment not only of the Body of Christ but in the best interests of unrepentant and openly sinning members. Paul said as much when he wrote "Now we command you, brothers, in the name of our Lord Jesus Christ, that you keep away from any brother who is walking in idleness and not in accord with the tradition that you received from us"(2 Thess 3:6). This was a command, not a suggestion. For example, there was a man who was having sexual relations with his father's wife (1 Cor 5:1) and so Paul told the church at Corinth what to do; "Let him who has done this be removed from among you"(1 Cor 5:2) and "Purge the evil person from among you"(1 Cor 5:13). Paul commanded this in the best interests of the church and for this sinning man by writing "you are to deliver this man to Satan for the destruction of the flesh, so that his spirit may be saved in the day of the Lord"(1 Cor 5:5). So if there is a church member that is openly sinning and refuses to repent, then that member is to be disfellowshipped in the hopes that they would repent and confess this sin and turn again to obedience. Then the church is to accept him or her back into the fold, lovingly.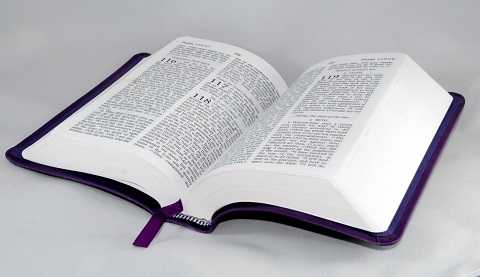 How easy it is to focus on what a teacher should do to be effective. But, even what we do needs to grow out of who we are ... what's in our heart. The tasks within the teacher's role require certain heart qualities if they are going to be accomplished most effectively.
Ephesians 6:11-17
11 Put on the whole armor of God, that you may be able to stand against the schemes of the devil. 12 For we do not wrestle against flesh and blood, but against the rulers, against the authorities, against the cosmic powers over this present darkness, against the spiritual forces of evil in the heavenly places. 13 Therefore take up the whole armor of God, that you may be able to withstand in the evil day, and having done all, to stand firm. 14 Stand therefore, having fastened on the belt of truth, and having put on the breastplate of righteousness, 15 and, as shoes for your feet, having put on the readiness given by the gospel of peace. 16 In all circumstances take up the shield of faith, with which you can extinguish all the flaming darts of the evil one; 17 and take the helmet of salvation, and the sword of the Spirit, which is the word of God,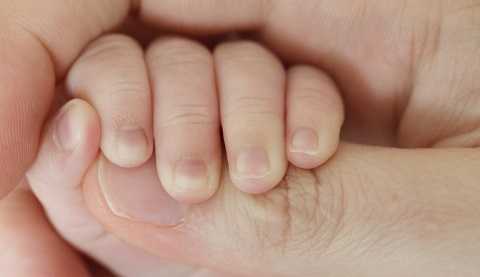 Christ's compassion in His dealings with the woman at the well in John 4 and the woman caught in adultery in John 8. Jesus did not condone the multiple marriages of the woman He met at the well nor did He sanction the relationship she had with the man she was living with who had not bothered to marry her. Neither did he approve of the adultery of the woman in John 8. Nevertheless, He was sensitive in His approach to these women.
Jesus often condemned the self-righteousness of the Pharisees, however, when Nicodemus sought Christ's help, Jesus was compassionate in His dealings with him, even though Nicodemus was a Pharisee.
Another prominent characteristic of Christ's counseling is a loving confrontation. For example, even though her multiple marriages and her current common-law relationship were delicate issues, Jesus confronted the woman at the well about them by asking her to go call her husband.
He also acknowledged the sinful state of the woman taken in adultery, by charging her to go and sin no more. Jesus reminded Nicodemus of the difference between natural birth and spiritual birth confronting him with the need to be born again.
Jesus always found a way to lovingly confront people with the truth. He was never rude or insensitive to those who were honest enough to confess their sins and admit their need of His help. He would not allow them, however, to avoid the issues that brought them to Him.
Both compassion and loving confrontation are necessary in helping people face the difficult circumstances and painful relationships in their lives. Christian counselors need to continually ask the Lord to expand these graces in their lives.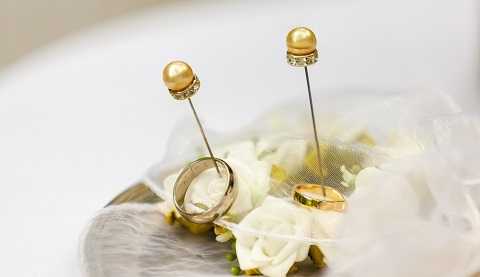 The legal union of man and woman as husband and wife usually entailing legal obligations of each person to the other. "Matrimony or wedlock."
We at the North York Church of Christ believe the Scriptures teach that marriage is an institution established by God, from the very beginning and that it is a lifetime commitment. We also believe an understanding of the biblical foundation for marriage is essential for man and woman considering marriage.
A wedding is for a day only but looking on marriage is for a life time commitment, Till death do part. The Church value the important of marriage because marriage was God design for His creation.
The Pastor, will solemnize the wedding ceremony who holds to the teaching of Christ for members and regular attendees of North York Church of Christ. Occasionally, He may perform events for others with whom we have an existing relationship.
Both partners (one man & one woman) give clear testimony of being born-again believers, who personally trust in Jesus Christ for the forgiveness of their sins and for eternal life.
Both partners is to be Scripturally qualified to marry, in a way, believing partners is to be committed to a Christian marriage, as defined in the Bible, and willing to complete our Pre-Marital Counselling.

Genesis 1: 27-28 (creation of man and woman) 1 Corinthians 11: 9
Malachi 2:16 (divorce). Matthew 5:3; Mark 10:9 (Deuteronomy 24:1-4)***
1 Corinthians 7:39 (re-marriage)
Pre-marital counselling session is required to the couple for four weeks counselling seminar two hour each Saturday.